10. Caterham Seven 620R
Link to Buy: LEGO Ideas Caterham Seven 620R 21307 Building Kit
Build a display model of the stylish Caterham Seven 620R in LEGO® bricks. Packed with authentic details, it features a removable nose cone, engine and engine cover, and an opening boot containing axle stands. An ideal gift for LEGO fans and car enthusiasts with a love of classic sports cars.
9. Porsche 919 Hybrid and 917K Pit Lane
Link to Buy: Lego Speed Champions Porsche 919 Hybrid and 917K Pit Lane 75876
Play out your own action-packed race day with the Porsche team, matching the vintage Porsche 917K against the modern 919 Hybrid. Prepare for the race with the car lift and assorted tools in the dual-purpose garage. Then fold out fully to create a pit stop and monitor the race for the checkered flag. Includes 5 minifigures: a vintage Porsche racing driver, modern Porsche racing driver, 2 mechanics and a race official.
8. MERCEDES AMG Formula One Team
Link to Buy: MERCEDES AMG PETRONAS Formula
Role-play an entire race day with the MERCEDES AMG PETRONAS Formula One™ Team with this richly detailed LEGO® Speed Champions set, featuring 2 buildable Mercedes F1 W07 Hybrid cars. Packed with play-starting features and functions, it includes a fully equipped pit garage with car jack function, and a pit wall with monitor, checkered flag and translucent start-finish light-style elements. Dial up the big-race atmosphere with the TV camera rig with an adjustable camera arm, plus a grandstand with big screen and rotate function to reveal the winner's podium. Includes eight minifigures.
7. Volkswagen Beetle
Link to Buy: LEGO Creator Expert Volkswagen Beetle 10252 Construction Set
Build a LEGO® Creator Expert replica of the world's most popular automobile. This beautifully crafted LEGO model is packed with authentic details that capture the vehicle's character and charm, including an azure-blue color scheme, curved fenders, white rims with distinctive hubcaps, round headlights and wing-mounted turn signals. Lift the hood and you'll discover a spare tire and fuel tank, while in the trunk you'll find a detailed 4-cylinder air-cooled engine. You can even open the doors or remove the roof section to access the detailed interior. Tilt the rear seat forward to reveal a storage compartment with beach towel, and of course, no 1960s VW Beetle would be complete without a surfboard and a cooler box, the perfect accessories for a fun day at the beach!
6. MINI Cooper
Link to Buy: LEGO Creator Expert MINI Cooper 10242 Construction Set
Take the iconic MINI Cooper for a drive! This beautifully crafted LEGO® brick replica of the classic MINI Cooper Mk VII is full of authentic details, from the classic green and white color scheme with white wing mirrors and racing stripes, to the opening doors, hood and trunk, sporty fog lights, detailed engine and separate spare tire compartment. You can even remove the roof to access a tan colored interior with patterned seats, veneer-style dashboard, turning steering wheel, and moving gearshift and handbrake. And of course, no MINI Cooper would be complete without a picnic basket and blanket, the perfect accessories for a fun day in the countryside!
5. Volkswagen T1 Camper Van
Link to Buy: LEGO Creator Expert Volkswagen T1 Camper Van 10220 Construction Set
This authentic camper van is a replica of the classic Volkswagen Camper Van from 1962. Every iconic feature is here! On the outside, the terrific detailing includes 'V' shape three-way color split at the front, rounded roof and window frames, opening 'splittie' safari windshield, opening doors, iconic pop-up roof with textile curtain surround, roof rack, rear side air intake vents and lots more! The detailing is equally impressive on the inside, from the authentic VW air-cooled flat four cylinder 'boxer' engine, front cabin bench seat, gear stick, angled dashboard and iconic spherical speedometer, to custom LEGO features like folding rear bench seat, folding dinette table, closet with mirror and even a painting! Ages 16+. 1,322 pieces.
4. The Kwik-E-Mart
Link to Buy: LEGO Simpsons 71016 the Kwik-E-Mart Building Kit
Welcome to The Kwik-E-Mart—your one-stop shop for convenience foods at inconvenient prices! This highly detailed and iconic LEGO® version of The Simpsons™ store is packed with more rich, colorful details than a Mr. Burns birthday cake has candles! Walk under the huge Kwik-E-Mart sign and join Homer, Marge and Bart as they browse the aisles filled with beauty products, diapers, dog food, pastries, fruits, vegetables and more—including Krusty-O's and Chef Lonelyheart's Soup for One. Then head over to the refrigerated cases where you'll find Buzz Cola, chocolate milk, various other drinks and snacks… and frozen Jasper! There's also a Buzz Cola soda fountain, juice dispensers, coffee machine, arcade games, ATM and stacks of Powersauce boxes. At the counter, Apu is ready to tempt you with a variety of printed magazines, comic books, cards, tofu hot dogs, freshly expired donuts and his ever-popular hallucination-inducing Squishees. At the back, there's a storage closet complete with rat and an exit. On the roof you'll discover Apu's secret vegetable garden, while outside this amazing model features bright-yellow walls, 2 phone booths, a stack of purple crates, and a dumpster area with 'El Barto' graffiti, opening door and an iconic blue dumpster that also opens. You can also remove the roof and open out the rear walls for easy access. This set also includes Snake (a.k.a. Jailbird), who loves nothing more than stealing cars and robbing the Kwik-E-Mart—but this time Chief Wiggum is hot on his tail in his police car. Capture this bandit and return peace to the town of Springfield and the amazing Kwik-E-Mart. This fantastic set includes 6 minifigures with assorted accessory elements: Homer Simpson, Bart Simpson, Marge Simpson, Apu Nahasapeemapetilon, Chief Wiggum and Snake (a.k.a. Jailbird).
3. 24 Hours Race Car
Link to Buy: LEGO Technic 24 Hours Race Car 42039
Scream around the circuit in the lightning-fast 24 Hours Race Car! This robust, immaculately detailed LEGO® Technic model has all the features of a real-life race car, including a detailed V8 engine with moving pistons, opening gull-wing doors, all-round independent suspension, working front steering, high fenders and an opening front trunk and engine hood. Put on your racing gloves and step on the gas! Upgrade with the 8293 Power Functions motor set (not supplied) and you have bright LED headlights plus motorized gull wing doors and engine cover. This 2-in-1 model rebuilds into a SUV Racer.
2. Ferrari F40 
Link to Buy: LEGO Creator Expert Ferrari F40 10248 Construction Set
Get up close to one of the world's greatest supercars – the Ferrari F40! This awesome LEGO® Creator Expert replica of the iconic sports car with its sleek aerodynamic lines, distinctive rear spoiler and racing-red bodywork is packed with authentic brick-built details, including pop-up headlights, side air intakes and a vented rear hatch that opens to reveal a twin-turbocharged, 90-degree V8 engine! Open the doors and you'll discover complete authenticity, right down to the crafted cabled door handles, steering wheel with Ferrari logo and 2 red racing seats, while under the hood you'll find a luggage compartment and tools. A special windscreen element with printed A-pillars and custom-made, molded rim inserts with sturdy, road-gripping tires add the final touches to this intricately designed model, a must-have for all Ferrari fans!
1. Porsche 911 GT3 RS
Link to Buy: LEGO Technic Porsche 911 GT3 RS
Experience the iconic Porsche 911 GT3 RS with this authentic LEGO® Technic replica. Inside the box you'll discover a special collector's book chronicling the history of LEGO Technic and Porsche GT cars, together with 4 original-design rims bearing the RS emblem. The sets of elements are boxed, and the building sequence gives an insight into the real-life vehicle's assembly process. The model features detailed, orange bodywork, red suspension springs, detailed headlights, taillights, brake calipers and rims with low-profile tires. The accessible cockpit features a detailed dashboard, working gearbox, steering wheel with gearshift paddles, racing seats and a glove compartment containing a unique serial number. Functions include opening doors and hood with storage compartment and suitcase, and an opening rear lid that houses a detailed flat 6 engine with moving pistons. This 1:8 scale model has been designed to provide an immersive and rewarding building experience.
More Stories You May Like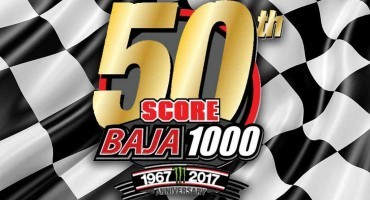 Read more +
16 November 2017 By MovementGarage in Motorsports, News, Videos