Subaru Corporation today announced that it will exhibit at the 45th Tokyo Motor Show 2017 (Press Days: October 25-26; General Admission: October 27- November 5), with the concept of "New SUBARU Story – From a company making things, to a company making people smile." Through the vehicles on display and its entire booth, Subaru will showcase the embodiment and future vision of the Subaru distinctive value of "Enjoyment and Peace of mind", and provide visitors with an experience that will bring smiles to their faces.
The new retail models that will premiere at the show are the S208 (only 450 units available, sale by lottery), based on the WRX STI, and the SUBARU BRZ STI Sport (Cool Grey Khaki edition only limited to 100 units, sale by lottery). With the display of these two models, the company will promote Subaru's distinctive "enjoyment" of driving, and continue the enhancement of the STI*2 brand outlined in the product strategy in its mid-term management vision.
The S208, which is based on the WRX STI, is the top-end model of Subaru high-performance cars. Subaru and its motorsports subsidiary, STI, have worked together on the exclusive development of the engine and suspensions, and added exclusive fittings to both exterior and interior, with the aim of achieving the ultimate driving car that offers the best ever performance and quality in the S series. Modifications from the S207 launched in 2015 include improved engine output and acceleration performance, and a lower center of gravity with the adoption of a carbon roof, elevating Subaru's distinctive enjoyment of driving to the extreme. The vehicle specifications and details of the sale by lottery of the 450 units available will be announced on October 25, 2017.
More Stories You May Like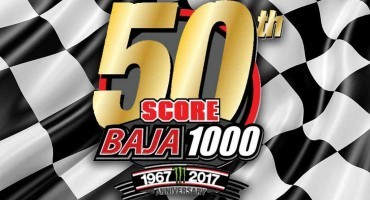 Read more +
16 November 2017 By MovementGarage in Motorsports, News, Videos