MITSUBISHI MOTORS AT 45th TOKYO MOTOR SHOW - AN AMBITION TO EXPLORE
Mitsubishi Motors Corporation (MMC) today announced the 45th Tokyo Motor Show* will be unlike any other for the Mitsubishi Motors brand. It will be a true milestone event in which the corporation will wave the flag under new circumstances to usher a new era of long term growth and sustainable development, returning to where it belongs to better embrace the future.
A beacon for this renewed ambition will be the world premiere of an all-new flagship concept car, the MITSUBISHI e-EVOLUTION CONCEPT.
This very high performance automobile will blend Mitsubishi Motors' signature 4WD and electric powertrain know-how with advanced Artificial Intelligence technology under a low slung aerodynamic SUV Coupe shape.
*The 45th Tokyo Motor Show 2017 will be open to the public from October 27th through November 5th with press days on October 25th and 26th, 2017 at Tokyo Big Sight exhibition center. For more information: http://www.tokyo-motorshow.com/en


More Stories You May Like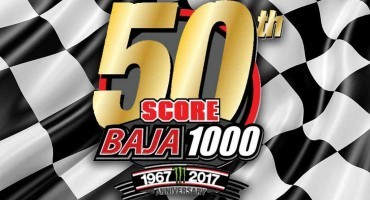 Read more +
16 November 2017 By MovementGarage in Motorsports, News, Videos